Cross-posted over at

we_swap_snacks.
What's better than snack swapping?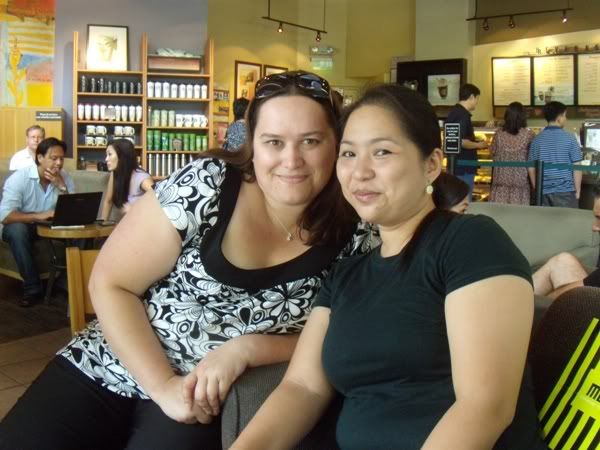 Meeting your snack swap partner, naturally! That's me and

peachkins
inside a Starbucks in Makati City.
Not only did we meet for general merriment, but we swapped some snacks as well of course! Just like the original package that I sent her, I feel so outdone! My luggage was already full as it was with just the stuff I would need for two weeks in a foreign country, so I wasn't able to pack too many American treats for Peachy. What did she do?
She made me things! Bless her heart!
Look at how cute that is!
( ...she spoiled me rotten... )
Thanks so much for meeting up with me,

peachkins
! It was nice to meet you and your cousin, as well as to swap snacks and a little chat. I'm glad you were able to get away from work today and hope you had fun shopping!